Hidden Corners of Mljet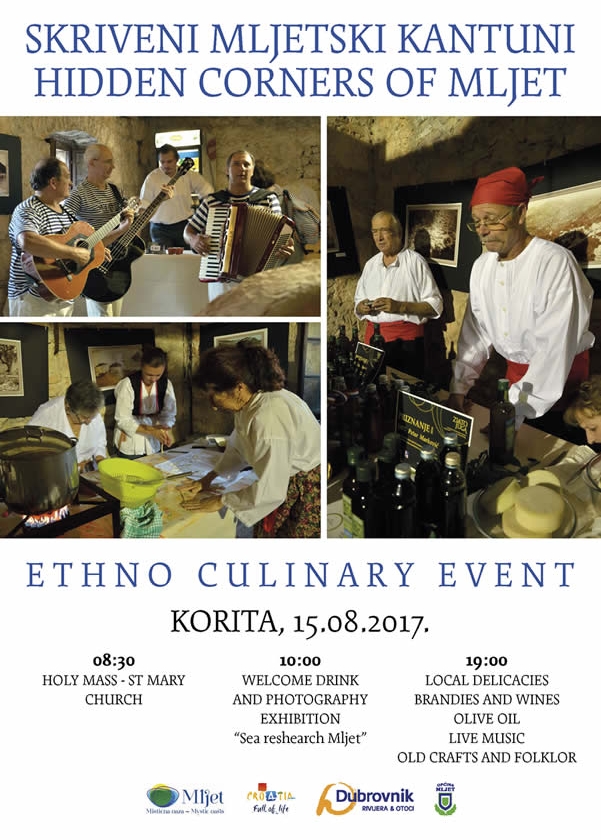 The Etno-gastro manifestation which combines events of similar character into a whole, happenes and is organized exclusivelly in old Mljet villages. Locals prepare and present home made products and native dishes such as "mljetski makaruli", sardina, arancini, olive oil, marmelade, wine and much more.
Discover the hidden corners of Mljet. Welcome!